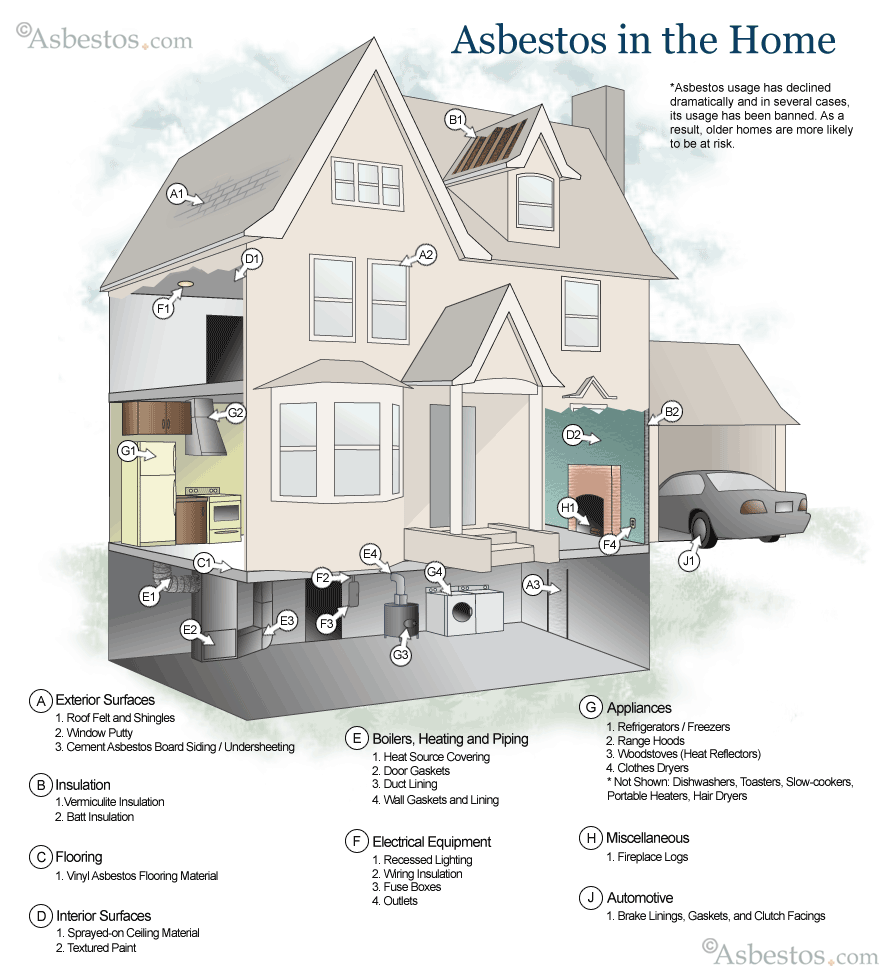 Located on the Western and Southwestern regions of the United States, Colorado provides a great environment for active lifestyles and is regarded as one of the top states to call home. With the city of Denver's beautiful landscapes, its proximity to Rocky Mountains and snow filled fun; it is no secret why it has become one of the great living destinations in the country.
Purchasing a home can be filled with excitement and anticipation for homeowners. It can also be a time where additional responsibilities are acquired. Having the assistance of a reliable and honest Denver real estate agent will make all the difference in when buying a home. One of the many things that can go unnoticed is taking precautions against obsolete and toxic building materials which may still be present in homes.
Citizens of Colorado are pushing for continued use of new green, eco-friendly technologies. Green construction brings together many techniques which aim to reduce or eliminate the impacts in which physical structures have on the environment and health, especially when remodeling or re mediating older homes.
Asbestos
Used throughout the 20th century to insulate pipes, boilers and in roofing, asbestos gained recognition due to its resistance to heat and electrical conductivity. Homes built before 1980 should be aware that older homes may still harbor asbestos materials. In most situations, asbestos appears in roof shingles, dry wall, attic insulation, popcorn ceilings, joint compounds and electrical wires.
If asbestos is located, it must be left un-touched until a professional can provide a course of action. In many situations, the best action is no action. Asbestos that is disturbed or damaged due to age is known as "friable" asbestos. This is a concern because its toxic fibers can easily circulate and become inhaled. If asbestos removal is recommended, it should be performed by a licensed abatement contractor who is trained in handling asbestos materials. They must wear protective equipment such as masks and gloves to avoid any exposure.
Asbestos fibers are thin and strong, and when inhaled frequently, an individual can develop mesothelioma, a rare but severe lung ailment caused by asbestos exposure. Symptoms may not show up from 20 to 50 years after exposure. Manufacturers of asbestos obtained medical evidence of its corrosive qualities but continued shipping the substance anyways, leaving workers and homeowners exposed on a frequent basis. Thousands have fought this by attempting to receive mesothelioma compensation for their wrongful illness.
Green Homes in Denver
Green building is the consequence of a design that will increase energy efficiency, water and have a direct impact on your health and the environment. Implementing green methods of building can have positive environmental, health and economic benefits. These include: Conservation of natural resources, enhancement of air quality, energy sustainability, increase property value, improve quality of life, improvement of pulmonary/cardiac health and reduction of waste.
Organizations such as Environment Colorado help bring together programs and projects that are helping make the state become a more sustainable and environmentally friendly city. In Denver, construction practices are upgrading methods to suit better lighting, heating, cooling systems and environmentally habitable insulation.
Green options such as cotton fiber, cellulose and lcynene should be given consideration as replacements to asbestos. Cotton fiber is quickly becoming a favorite for home builders and renovators. Made from recycled batted material, it is also treated to be fireproof. Research has demonstrated that the use of Eco-friendly insulation alternatives can reduce annual energy costs by 25 percent.
Mesothelioma Prognosis is a great resource which covers all aspects of the horrible disease including the causes, diagnosis, and prognosis.